The SEC whistleblower rules define who can be a whistleblower, and who may be excluded from consideration as a whistleblower.  Often this turns on whether the person submits
eligible SEC whistleblower information
.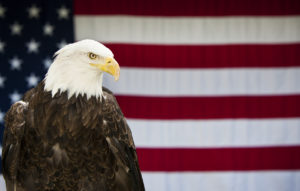 There is a difference between being classified as an SEC whistleblower and being able to receive an
SEC whistleblower award
.  Under the
SEC whistleblower program
, a person can be classified as a whistleblower and claim
SEC whistleblower protections
, yet still be unable to receive an SEC whistleblower reward. (
See
SEC Rule 21F-2(b)(1)(ii)
.) To be eligible to receive an SEC whistleblower award, a person must provide information of the type set forth in the
SEC whistleblower rules
.
A Good Starting Point For Eligible SEC Whistleblower Information:  The Federal Securities Laws
The SEC whistleblower rules provide a starting point for determining whether someone's information might make them eligible to receive an SEC whistleblower award.  Specifically, the person's information must relate to a possible violation of the federal securities laws. The information can be about a violation that has already occurred.  It can be about a violation that is presently occurring, or an ongoing violation.  It can also be about a securities law violation that has not yet happened but that is about to occur. The emphasis on "federal securities laws" is important.  The SEC has jurisdiction to regulate the United States financial markets and to enforce the United States' federal securities laws. However, the SEC does not have jurisdiction to bring cases for other types of crimes or violations, like workplace health and safety violations, assault, discrimination, and many other kinds of violations and crimes.  There are other federal and state agencies, and law enforcement organizations, that handle those kinds of things.  Information about those types of offenses should be reported to the appropriate agencies or law enforcement authorities that have the jurisdiction and expertise to handle them.
SEC Whistleblower Information Must Be "Voluntary" To Be Eligible
To qualify for an SEC whistleblower award, a whistleblower's information must be submitted voluntarily.  The definition of "voluntary" in the SEC whistleblower context is not the same as it is in common usage. For SEC purposes, "voluntary" means that people must submit their information to the SEC before they receive a request, inquiry, or demand from the government or from a self-regulatory organization ("SRO"), such as the NYSE or FINRA, relating to the same fraud or misconduct that they are complaining about to the SEC. In addition, to be "voluntary", the whistleblower cannot be under a pre-existing legal or contractual duty to report that information to the SEC or the other authorities listed above, or under any duty to report the information as a result of a judicial or administrative order.
SEC Whistleblower Information Must Also Be "Original"
The SEC whistleblower rules also state that a whistleblower must provide "original information" to the SEC.  Broadly speaking, this means that the SEC cannot already know the information, and the information must be derived from the whistleblower's own independent knowledge or independent analysis.
The SEC Whistleblower Rules Contain Additional Exclusions
Assuming that the above requirements are all satisfied, in some particular cases an SEC whistleblower award might still not become available.  In part this is because the SEC whistleblower rules contain lists of types of information that will not count as "independent knowledge" or "independent analysis". However, there may be exceptions to some of those exclusions.  Some exceptions require certain people to take particular actions or wait specified periods of time. All of the rules, exclusions, and exceptions can get quite confusing.  Someone who is unsure about whether their information is of a type that might lead to an
SEC whistleblower case
, or whether their information would be considered voluntary and original, should consider consulting with an experienced
SEC whistleblower lawyer
.
Successful Action
Assuming that all of the above requirements are met, the otherwise eligible SEC whistleblower information must then "lead to" a "successful" SEC action. "Lead to" generally means that the SEC has to use the whistleblower's information in its investigation or in its case in court. A "successful" action can be a victory by the SEC in a court case or in an administrative proceeding.  It also includes cases in which the defendant(s) settle with the SEC.
Monetary Sanctions In Excess Of $1 Million
Even if someone provides eligible SEC whistleblower information, and that information leads to a successful SEC action, that still does not end things.  Another requirement set forth in the SEC whistleblower rules is that the SEC must collect more than $1 million in monetary sanctions in that successful action for an SEC whistleblower award to become available.
Additional Information
To learn more about types of eligible SEC whistleblower information, click on the links below: